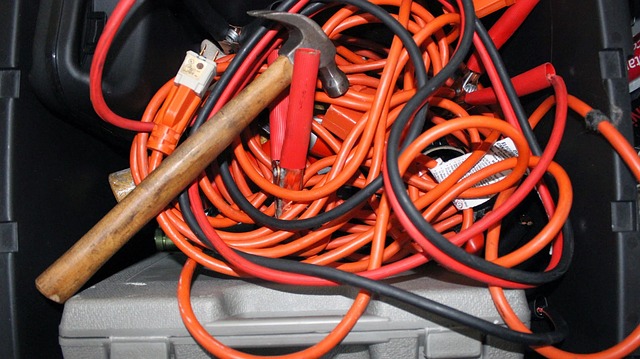 Along with email, smartphones and duct tape, extension cords are probably one of the most used inventions. We can thank the inventor and electrical engineer S.W. Atherton for coming up with the extension cord in 1904. Even though electricity wasn't widely installed in the United States until 1925, apparently Atherton had a need for making electricity as available as possible and came up with the cord. In those early days, the extension cord was probably considered to be an easy and inexpensive way to add electrical wiring. San Luis Obispo's Electricraft, Inc, does not recommend extension cords be used as a substitute for electrical wiring.
Since its invention, the extension cord has become as standard in homes and businesses as doors, windows, and electrical appliances. Unfortunately, as extension cords have become widespread, so have injuries and fires caused by them. According to the Electrical Safety Foundation International:
Around 4000 injuries annually that are treated in hospital are attributed to extension cords
Roughly 3300 home fires each year are the result of extension cords
There are extension cords for indoor use, outdoor use, and heavy-duty jobs. Some extension cords are suited for light use such as operating a reading lamp, while others are best for operating computers and office equipment, appliances, and tools. Annual sales of extension cords in the United States are reported to be in the billions of dollars.
As handy as extension cords are, their ever-present use also makes them a hazard if not used properly. Here are some extension cord safety tips:
Only use an extension cord for the appropriately rated job. Extension cords are labeled with valuable information about their use, size and wattage rating. Read the label.
Extension cords are only meant for temporary use. If you find you are using cords as permanent electricity supply, it's time to consider improving your electrical wiring. San Luis Obispo. Electricraft can help you decide the best approach for new wiring for home or business.
Before using a cord, check for cracking, fraying, loose or bare wires and loose connections. Damaged cords should be thrown away.
Don't use a cord that feels warm or hot.
Never run extension cords through walls, ceilings or under rugs.
Don't nail or staple extension cords to anything.
Make sure doors, windows or furniture do not pinch the cord.
Don't use cords in high-foot traffic areas where they might cause a trip and fall hazard.
Insert the plug completely into the receptacle so that the prongs are not exposed.
Make sure that a nationally recognized testing laboratory such as UL or ETL has certified the cord.
Read the manufacturer's instructions before using the cord.
Don't place outdoor extension cords in driveways or other areas where vehicles are driving or parking.
Electricraft and the team of professionals are proud to continue to meet the electrical wiring needs of San Luis Obispo County. The services need a wide range of electrical and solar power needs for residences, commercial and industrial buildings, and public works projects.
No job is too small or too big. Call Electricraft to repair a single light fixture or to design and install a multiple building electrical system. Electricraft is proud to continue the tradition of providing excellent electric services.
Visit the number one Paso Robles news source. Get a free email everyday filled with local news.